Welcome
VACATION in LOFOTEN at Hammerstad Camping!
With narrow fjords and steep mountains with dramatic peaks, the majestic archipelago of Lofoten is a magnificent travel destination. This wild and beautiful nature should be experienced first hand! The midnight sun can be viewed in most parts of Lofoten from around May 28th. - July 14th.
We can offer cabins in quiet surroundings, with a gorgeous view of the fjord. There is room to park your motor-homes / caravans and the possibility of power-outlets. We also have a place for you to put up your tents :) Hammerstad is located by the Austnesfjord, which is considered one of Europe's richest fishing fjords.
We also have rental boats with outboard motor, and the possibilities of amazing nature experiences is endless - fishingtrips, hiking and other sightseeing adventures. Svolvær - the de facto capital of Lofoten, is about 10 km. south of Hammerstad along the mainroad (E10).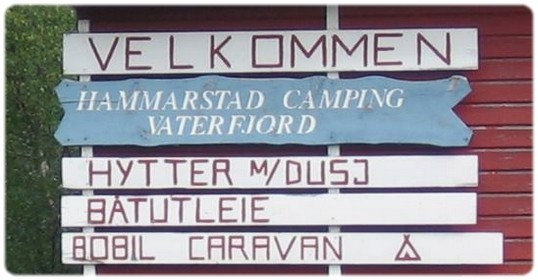 We welcome both new and previous guests to come stay with us in magnificent nature surroundings, here at Hammerstad! :)